Going our own way
01/25/2023 - Estate
INTERVIEW
For many Czechs, the understanding and helpful family doctor, who takes care of the health of family members for a long time, is just an idealised character from medical series. But the Prague private MY CLINIC has decided to put this ideal into practice. "From the beginning, our shareholders wanted to build a clinic based on the principle of family doctors. My Clinic is characterized by professionalism, a personal human approach and passion for our work. Our clients appreciate this approach, and new ones often come to us on recommendation," says LUCIE ŠINDELÁŘOVÁ, director of My Clinic.
You started My Clinic at the time of the covid pandemic. How did this affect your original plans and what was the most challenging part of the launch?
Starting any business in a period of uncertainty with a number of unpredictable external influences puts obstacles ahead of every entrepreneur that they have not encountered before. It extends the list of risks. In some sectors, it creates opportunities previously unseen. Our reflections were directed at the fact that Czech society as a whole has started to think more about health. Furthermore, it was clear that the pandemic must end at some point. Between the alternatives of starting the activity as planned or cancelling the project, we decided to start. The benefits outweighed. As it turned out later, clients were more receptive to the offer and our doctors' calendars began to fill up quite quickly.
Did your initial expectations come true?
Expectations were met in spades. And I say this in the full knowledge that we are far from being at the end of the road. We have recruited a number of renowned physicians, and started collaborations with respected institutions. We pride ourselves on taking care of our clients comprehensively. Not only in terms of the breadth of specialities on offer but also in terms of the procedures' complexity. The most demanding ones are provided by the leading Prague hospitals we cooperate with. We are the only one in the Czech Republic to have been accredited by the US Department of State to perform examinations for immigration visas to the USA. At the end of the year, we moved our client service and administration to newly opened premises in the Telehouse building and we are now all in one place at the clinic near Vítězné náměstí in Dejvice. We can react immediately to client requests, we receive suggestions and recommendations literally first-hand.
How has the clinic changed in the last two years?
The clinic has undergone a significant transformation. Today, My Clinic includes 25 medical specialisations, more than 50 specialists, doctors and therapists, and we have 120 employees. And the clinic continues to develop and deepen the range of services we provide to our clients. Initial cautious expectations have been replaced by enthusiasm for the work we have done together. But we accept our success and the ever-increasing number of loyal clients who continue to recommend us with humility. There is always room for improvement and we still have a lot of work to do.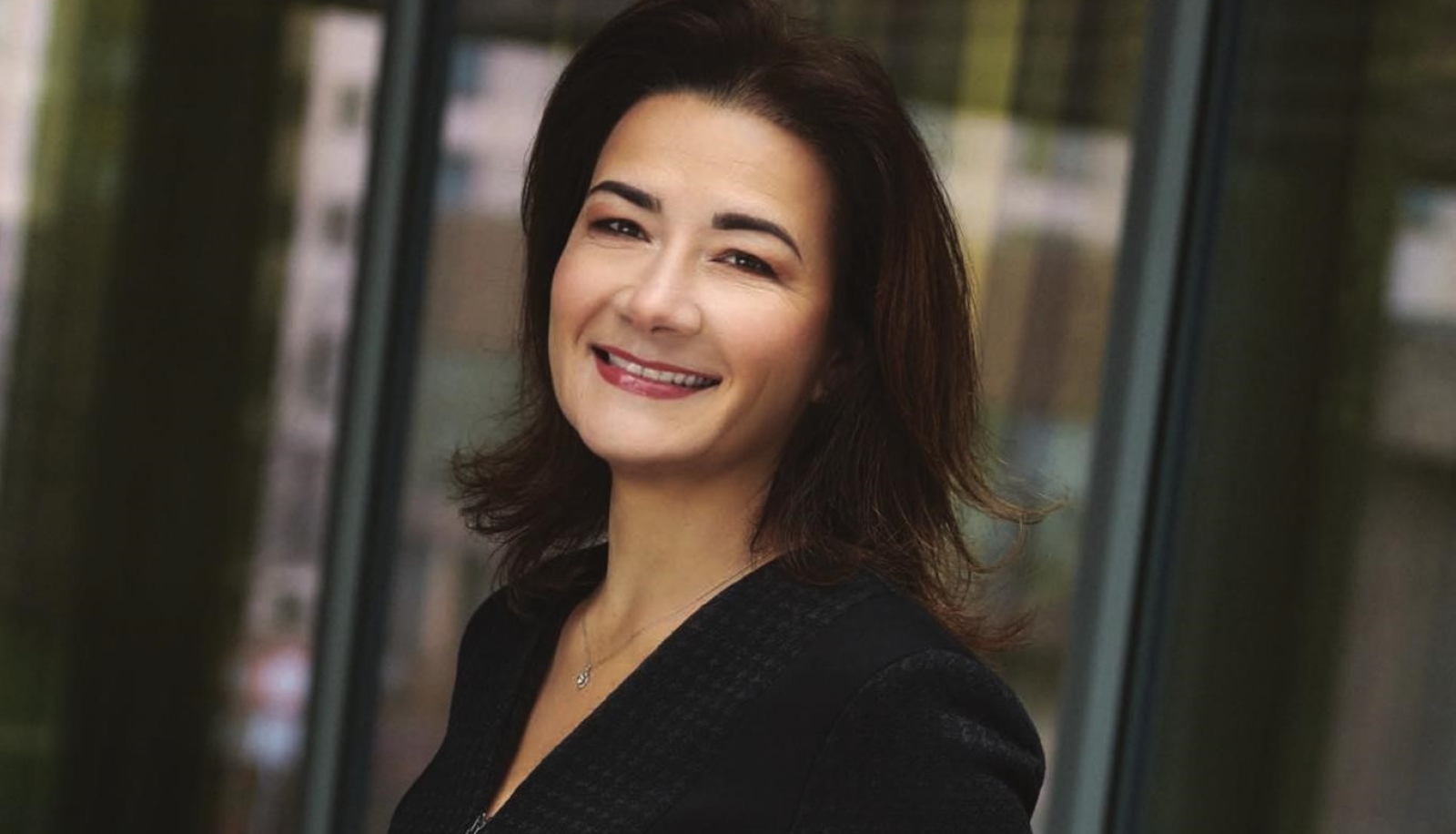 Photo by Estate, Ondřej Pýcha
Do you feel that the experience of the last two years has also changed people's attitude towards their health?
People have become more interested in and concerned about their health. It is, after all, the most precious thing each of us has. Apart from the change in the way we view physical health, the pandemic has also changed attitudes and perceptions of ourselves in the mental field. Because of the pressures we have been under, many of us have realised the importance of inner balance. The separation from the normal way of life, the change in habits and the long stay at home also put family relationships to the stress test.
Are people more likely to seek help from mental health professionals?
The workload in our psychology and psychiatry outpatient clinics confirms the general trends of a higher need for mental health care. We have a great team in both the adult and paediatric outpatient clinics, so we are able to help our clients and meet their current needs.
For many medical branches, such as ophthalmology, within public facilities but often private practices, patients have to expect long appointment times. On average, how long do they have to wait for an examination or consultation with you?
When planning the capacity of our clinic, we already said that good time availability of all our outpatient clinics would be one of our highest priorities. We recognize that our clientele looks to us for responsive and attentive care and deserves to receive the best service. Not only scheduling appointments quickly but scheduling a time that works best for our clients is an important goal for us. Our clients confirm that short waiting times of a few days are completely convenient for them. This is also why they recommend My Clinic to their friends.
Did you have trouble finding doctors and nurses for all the specialities you decided to open?
Building the My Clinic team wasn't actually that hard. Even though we may not have been able to find the right colleagues the first time, we have put together a great team. The doctors, nurses, and our client care staff are coming to us and applying for a job. New colleagues also come largely on referral, which indicates that our staff feels comfortable with us. We strive to make work meaningful. The joy and satisfaction are priceless, there is no substitute. I believe we are characterised and united by professionalism, a personal human touch and a passion for our work. And I appreciate it very much.
Today, you offer services in 25 medical branches. Will you expand them in the future?
For example, we're planning a collaboration with a leading dental clinic. We are not yet considering our own facilities in this field, so a close partnership with specialists seems to us to be the optimal solution for supplementing the expertise that has been lacking so far. However, it would be premature to reveal how and with whom we plan to cooperate.
For the time being, you operate as an outpatient facility. Do you plan to offer inpatient care as well?
We are planning to open an overnight surgery. Overnight inpatient care has been part of our vision from the beginning. As I mentioned earlier, we're not just about expanding our offerings but going more in-depth. Our ambition is not to compete with the big hospitals. But everything that can be solved here, we want to do in the clinic. Our doctors have a huge amount of experience. With the proper facilities, they can provide all the top-quality care in one place, which I believe our clients will especially appreciate. Doctors across specialities form one team with us. We are building a family clinic concept based on close interdisciplinary cooperation and perfect knowledge of the client. We pride ourselves on this, it is our mission.
Recently, the topic of telemedicine has come to the fore a lot. How do you work with telecare at My Clinic?
Telephone consultations are part of My Clinic's routine practice. When I look at the statistics, I see that far more interactions between doctors and clients take place over the phone than during an in-person visit. However, this requires a good understanding of each client's medical condition and specific needs. The doors of our outpatient clinics are always open to our clients. We respect their wishes if they need to meet our doctors in person. When it comes to knowing our clients, I think we are among the absolute leaders in this respect thanks to our stable team of erudite specialists.
Do you also focus on preventive programs so that your clients can effectively prevent potential health problems?
Prevention is one of our cornerstone values. We are able to tailor our specially developed prevention programs to our clients based on their health condition, age or individual needs. From the beginning, our shareholders wanted to build a clinic based on the principle of family doctors. I believe that we can only become a respected, full-service diagnostic and treatment centre if we focus specifically on prevention, identifying the true causes of disease and treating them in a targeted, gentle manner.
Before you were involved in the My Clinic's establishment, you were also working at the Institute for Clinical and Experimental Medicine (IKEM). What attracted you to the private healthcare sector?
It was the opportunity to go my own way. To build a unique clinic providing good healthcare, built on the principle of family doctors. The one where the doctor knows his clients and their health problems and deals with their overall condition. When he is not just a specialist focused on his branch but sees other contexts. When he or she has the opportunity to collaborate with other specialists and, thanks to the facilities and state-of-the-art equipment, to work together with them to provide the best care in one place.
What experiences from your previous positions can you now apply to the clinic's management?
I studied andragogy, psychology and sociology. I have worked in human resource management and development, consulting and management for twenty-two years. For three years I managed the entire HR department at IKEM. As I have stressed many times, our strength is our people. I think that this is where I can contribute the most. But it would be presumptuous to take all the credit. A good team would not have been formed without the own appetite and collegiality of all our 120 colleagues. The initiative grows from the bottom. The role of management is to support it, create the conditions and inspire the best performance.
What do you think is the most lacking in the Czech healthcare system and how can private clinics like yours change it?
Our solidarity model of state healthcare is very well structured. For example, unlike many developed countries to the west of our borders, we have an unusually good time and territorial accessibility to healthcare, which we have come to take for granted. In the Czech Republic, too, it is not only at the level of university hospitals and specialised departments that truly cutting-edge medicine is produced, which objectively stands up to the most demanding international comparisons. Private clinics can be very inspiring for the Czech healthcare system in their approach to patients. We strive to make our clients feel comfortable in every way and to experience a feeling of friendly care and attention. That they always know that someone is listening to them and seeing their difficulties in a broader context with an awareness of their family and life situation. That they certainly don't experience the feeling that the doctor is a bit bothered or that he or she doesn't feel the need to explain anything further.
Lucie Šindelářová
She studied andragogy, psychology and sociology. For more than twenty years she has worked in the field of human resources management and development, consulting and management. The focus of her professional experience is mainly on companies operating in the healthcare and pharmaceutical industry, for several years she was the head of the HR department at IKEM. She was at the birth of My Clinic and since the beginning, her main priority has been to create, develop and motivate the best team of professionals passionate about a unique project. She has been focusing on HR throughout her career, gaining extensive experience, among others, at the consultancy Deloitte, where she worked as a manager for the CEE region. She has also worked as an independent consultant for several years.
Text: Jiří Studený
Photo by: Ondřej Pýcha